Cultural schedule
Cultural agenda
Singular Romanian Icons
To celebrate the France-Romania year, the Museum of religious art of Fourvière is hosting about thirty Romanian icons painted on glass or on wood, from the 16th to the 19th centuries, from the collection of the National Museum of Art of Romania.

These icons have had an extraordinary destiny: crafted by peasants, they were undervalued for years and seen as worthless objects of piety with no artistic interest. In Transylvania, in the middle of the 19th century some bishops even condemned them severely as 'caricatural', 'shameful pictures of saints', 'menaces to pregnant women likely to give birth to monsters'…
Times have changed. Recognized today as part of the cultural and historical tradition of the country, Romanian painted glass icons are much sought after and highly prized.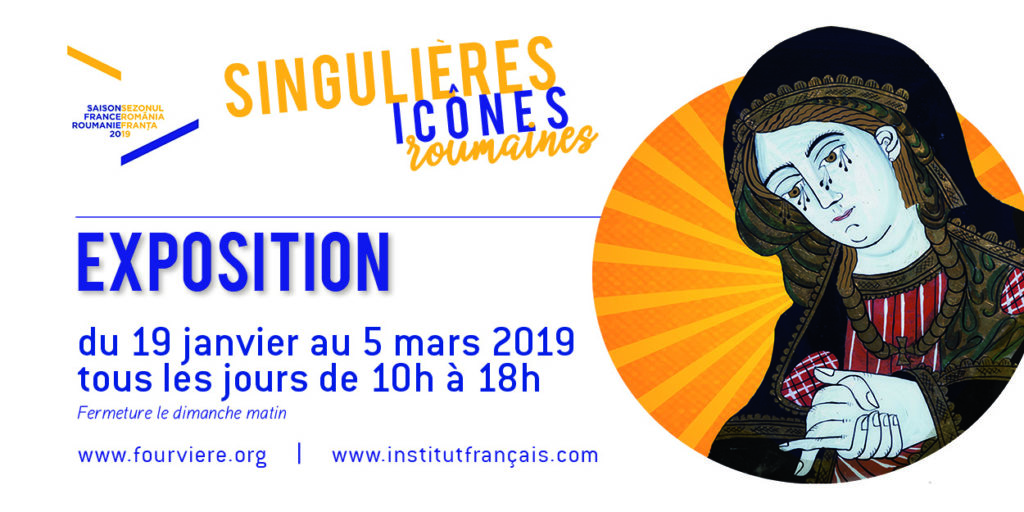 Animation around the exhibition
Theatrical reading
Tuesday March 5th at 8pm
« Stephen III – Vlad Tepes: The angel and the devil » with Dany Benedito
Museum of Fourvière
« Event organized as part of the France-Romania 2019 Season »

Patronage Committee of the France-Romania 2019 Season