Free Tour
Open every day of the year, entry to the site of Basilica Notre-Dame de Fourvière is free.
Students, families, pilgrims, one day visitors, you are very welcome to visit the basilica, a famous historical site of Lyon.
You are free to visit the basilica and the crypt or the Chapel of the Virgin. A leaflet, full of historical details, is available in 10 languages. The volunteer guides are available and ready to answer your questions and share their passion for the history and architecture of the site.
You must have seen Fourvière to have seen everything in Lyon.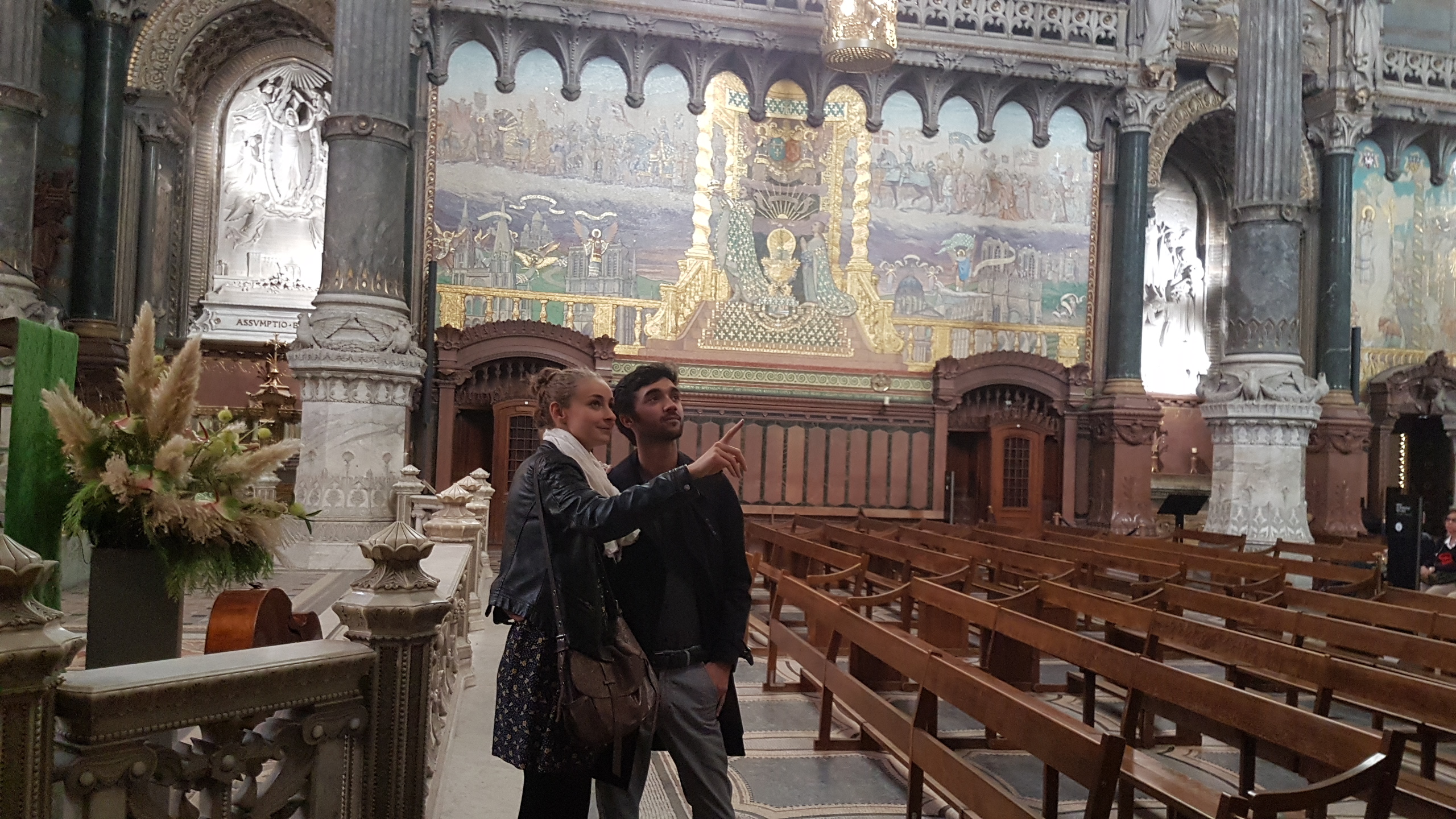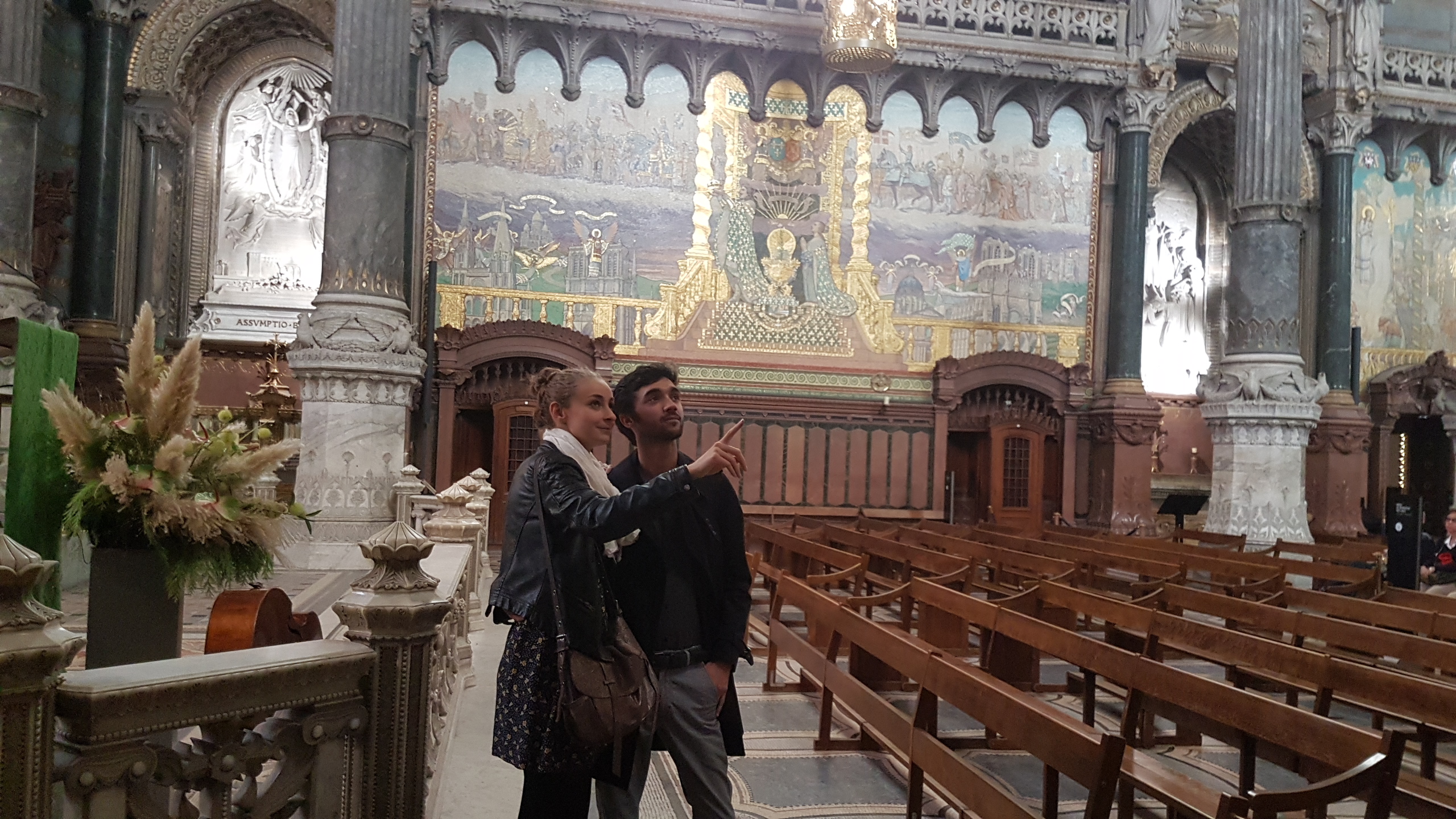 AUDIOGUIDE
You can download an audioguide on your smartphone to make your visit easier and more enjoyable:
Dates and times
Basilica: open every day between 7 a.m. and 7 p.m.
Gates of the sanctuary: open every day from 7 a.m. to 11 p.m. (summer times) and from 7 a.m. to 9:30 p.m. (winter times)
Note! You are not allowed to wander in the basilica during mass.