Guided Rooftop Tour
From the other side of the decor to the exceptional view, visit behind-the-scenes of the basilica.
To walk on the roofs of the basilica with Lyon at one's feet. To be intimate with the clouds and admire a breathtaking view. Taking the guided tour is to share a unique moment and have a different view on the basilica and its history.
You will be able to admire the hidden places of the basilica : the large gallery from which you will discover the magnificence of the interior decorations, the architects' study, the gallery of the Caryatid angels, the bell tower, the St Michael's terrace, and the observatory tower.
You will need to climb up 345 stairs.
The major sights of the guided rooftop tour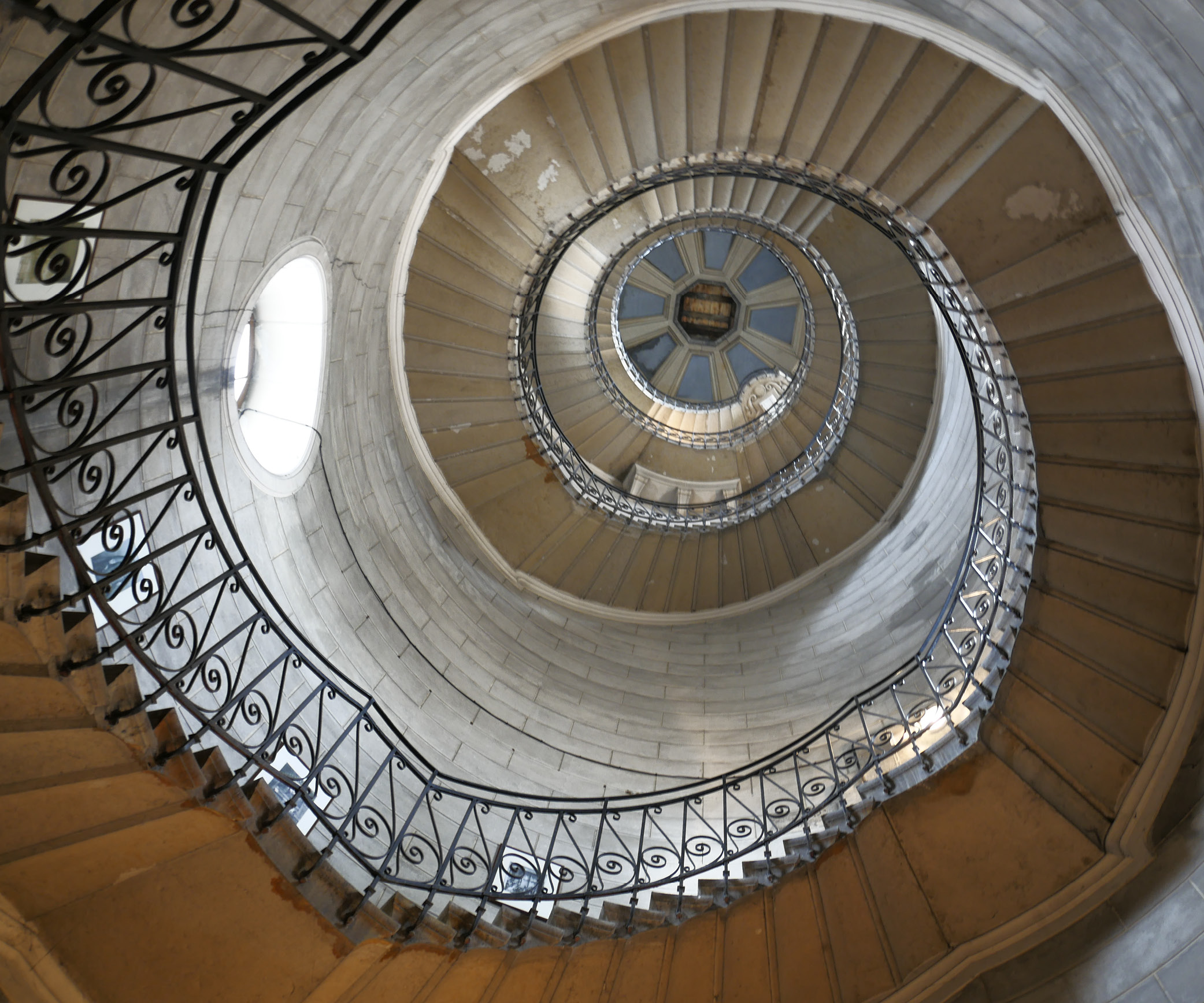 THE INCREDIBLE STAIRCASE OF THE TOUR OF JUSTICE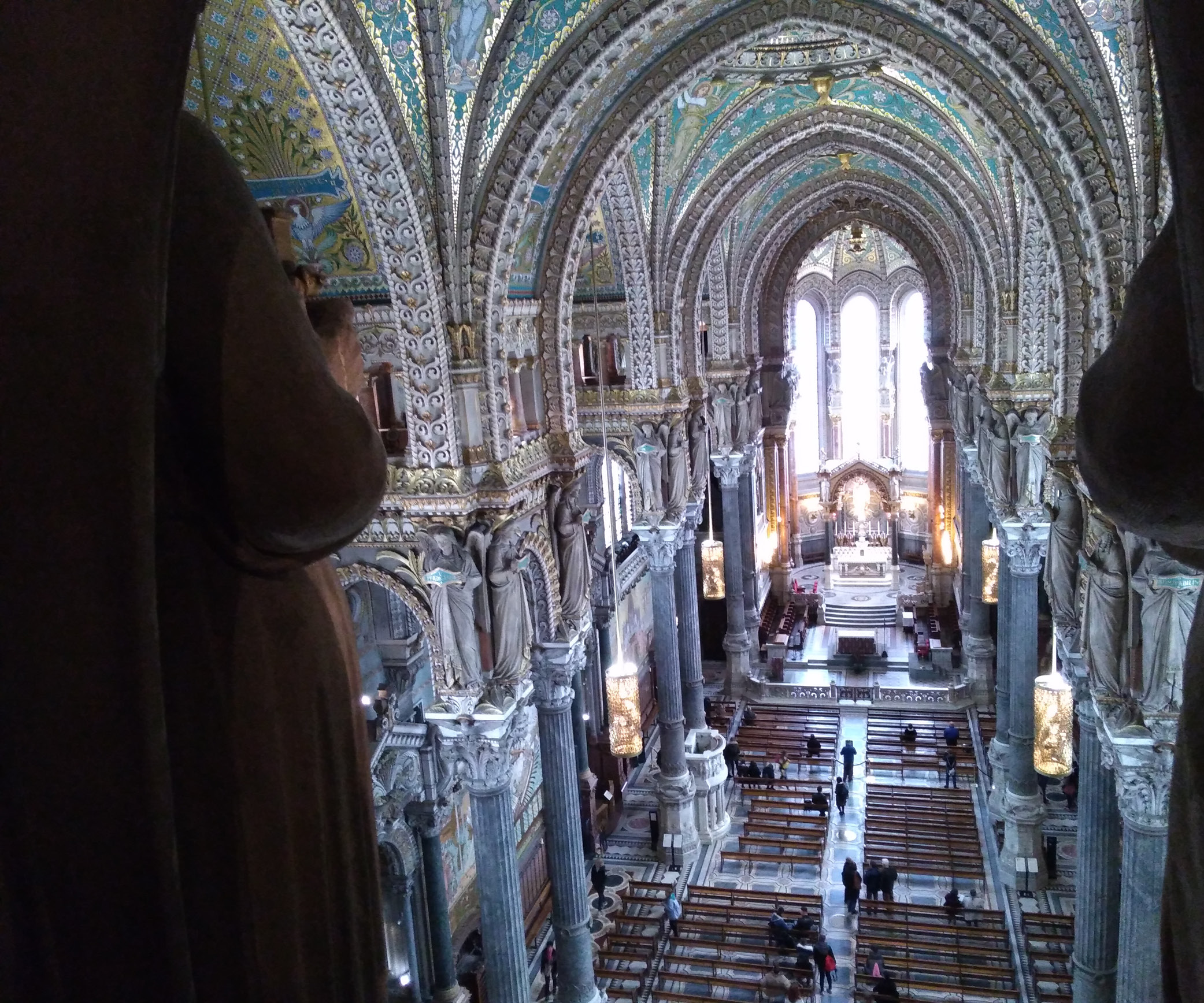 PASSAGE BEHIND THE MUSICIAN
ANGELS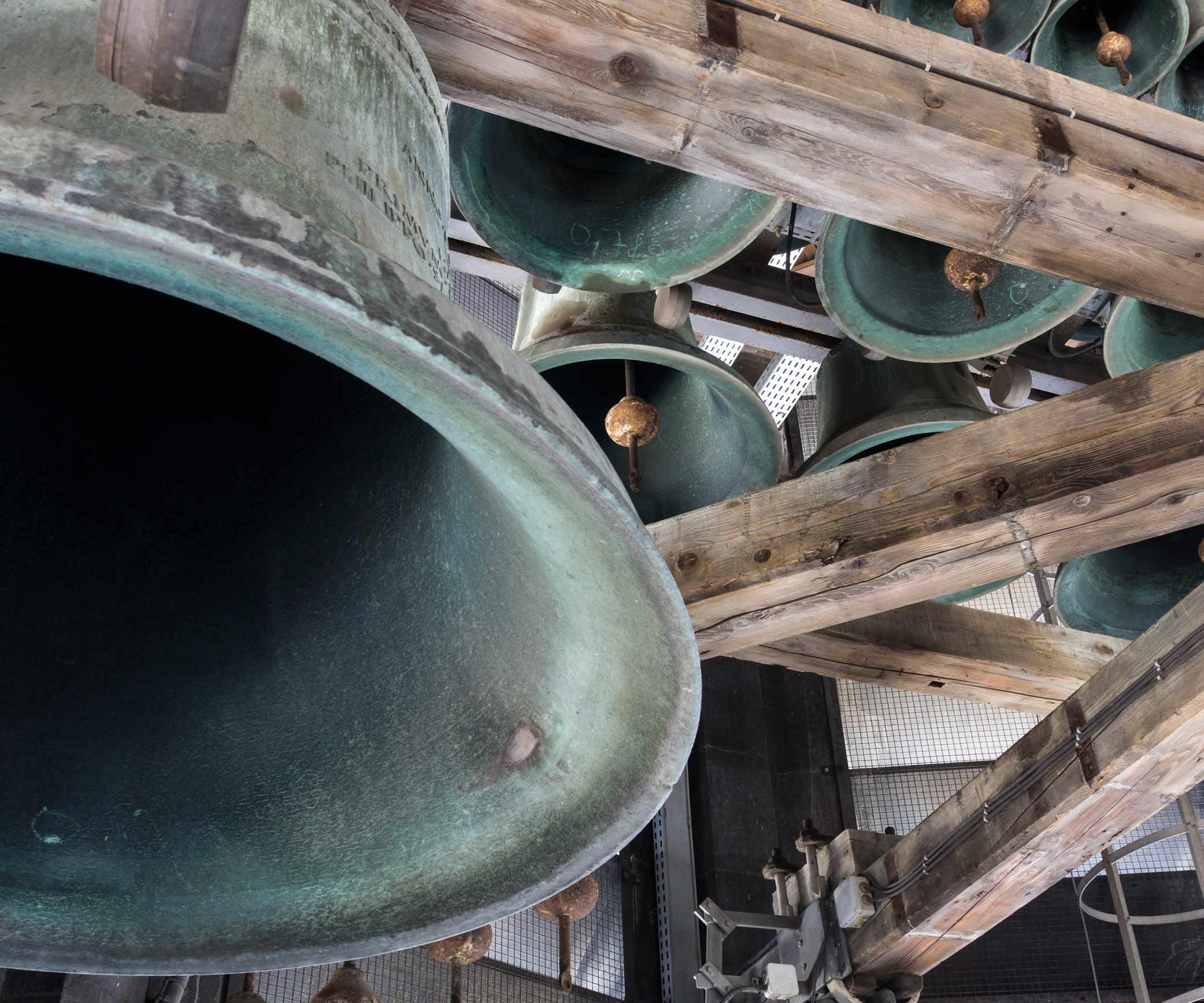 DISCOVERING FOURVIERE BELLS, INCLUDING JOSEPHINE, THE HEAVIEST ONE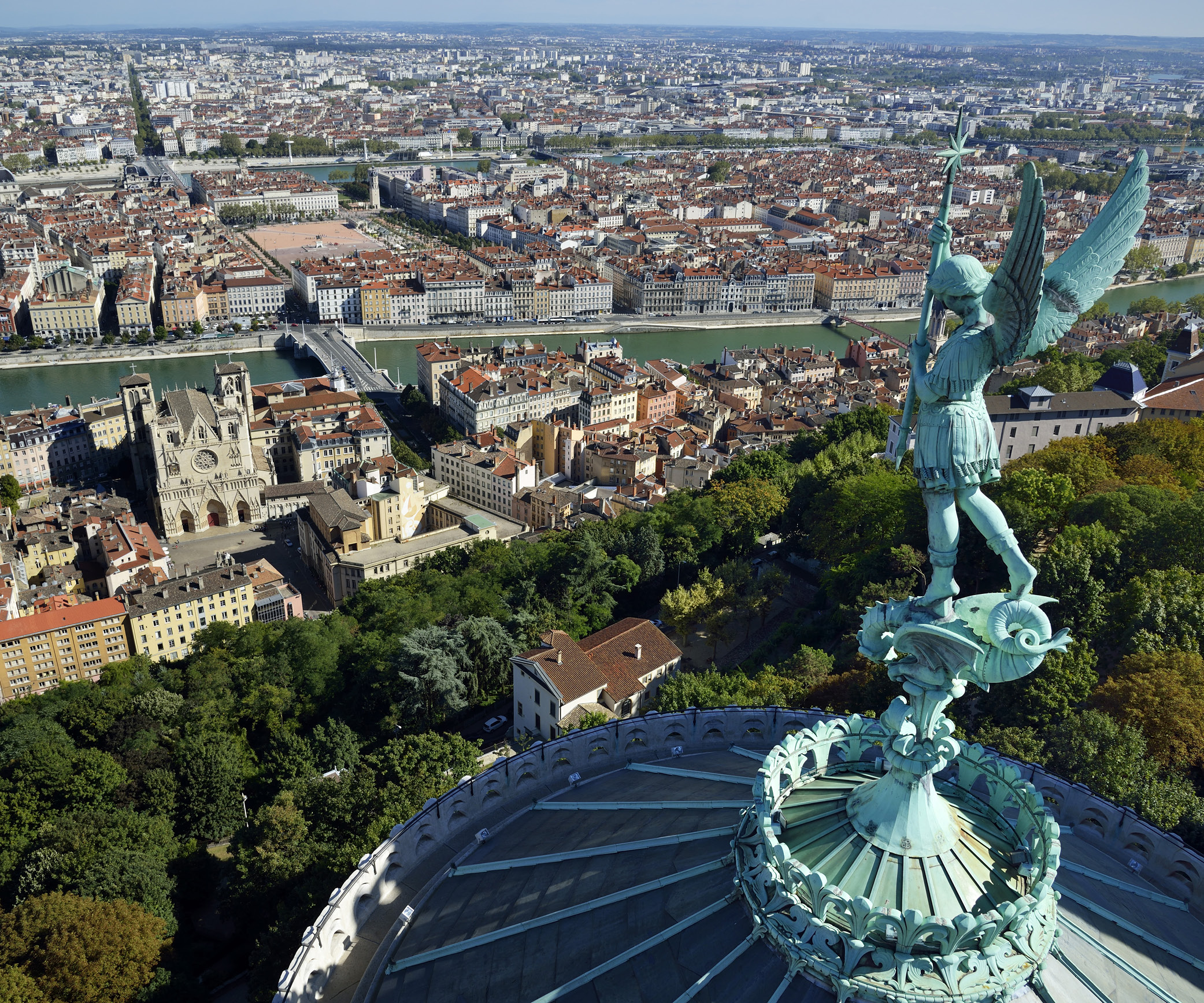 THE ARCHANGEL SAINT MICHEL AND THE PANORAMIC VIEW OF LYON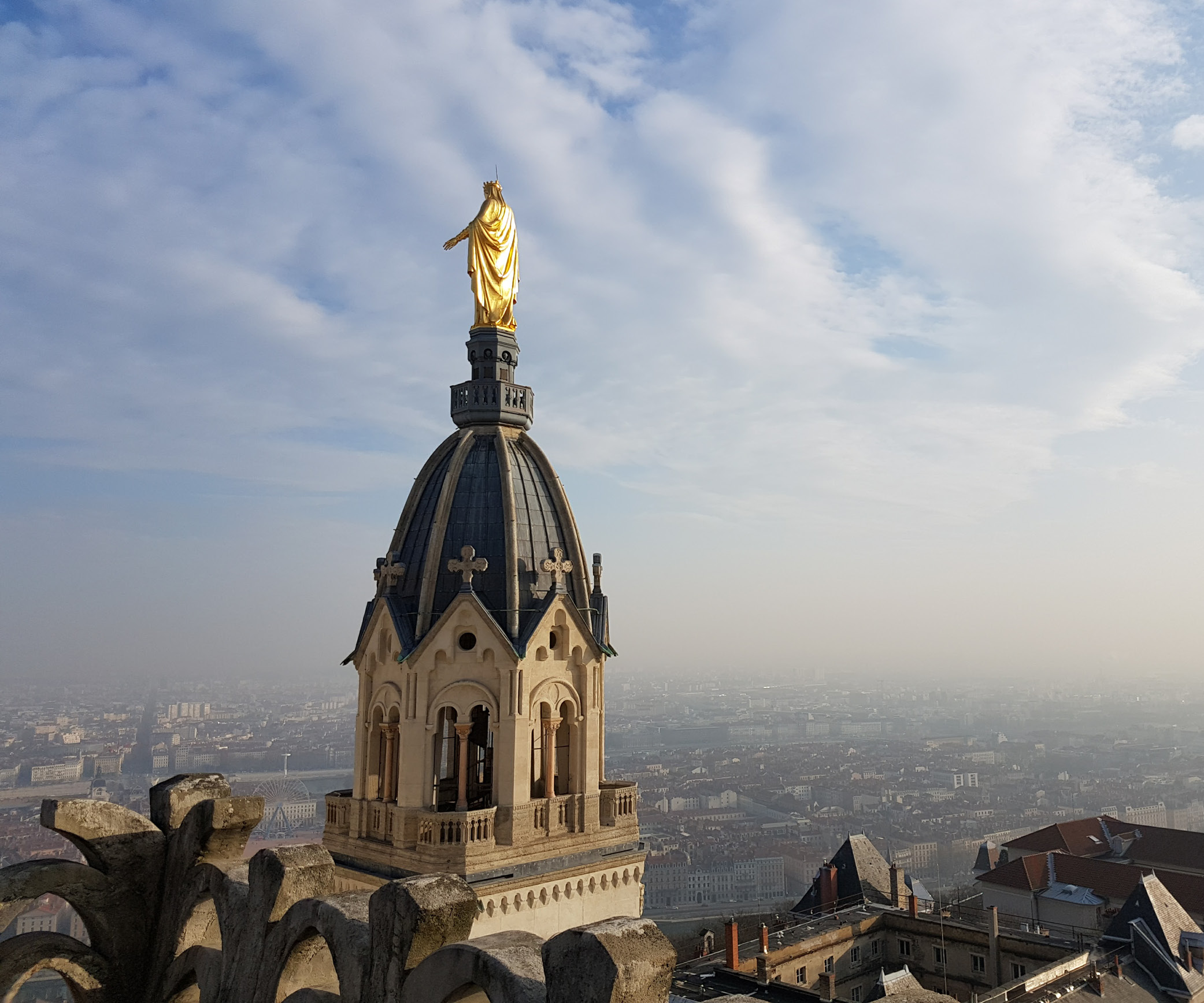 THE GOLDEN VIRGIN PROTECTOR OF THE CITY