The Virgin's Chapel
Built in the 12th century, it remains the historic and religious heart of the sanctuary.
Founded in 1192, partly demolished in 1562 during the French wars of religion, then rebuilt, it was embellished in 1851. As early as the late 17th century, the walls were covered with ex-votos painted on canvas.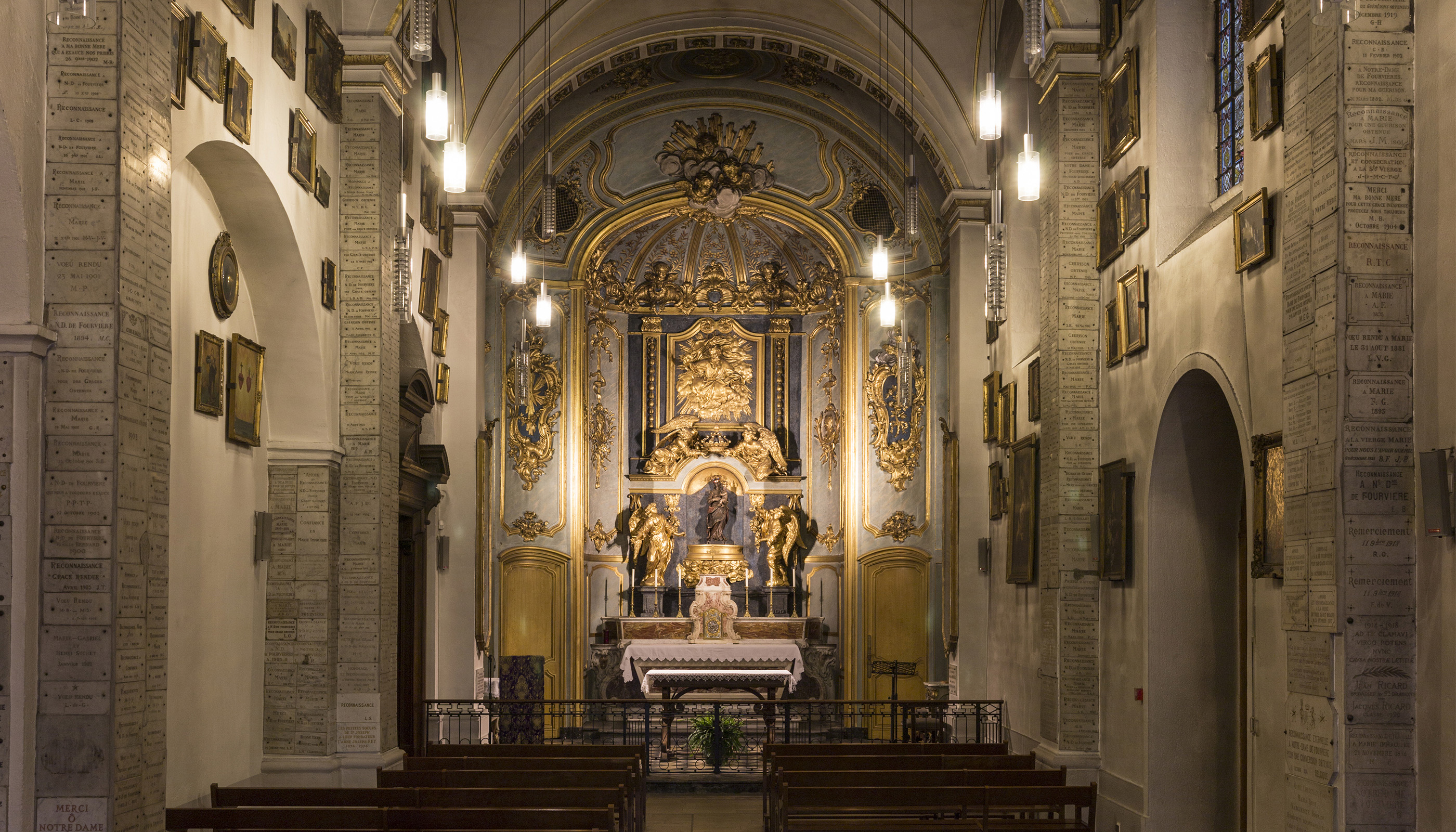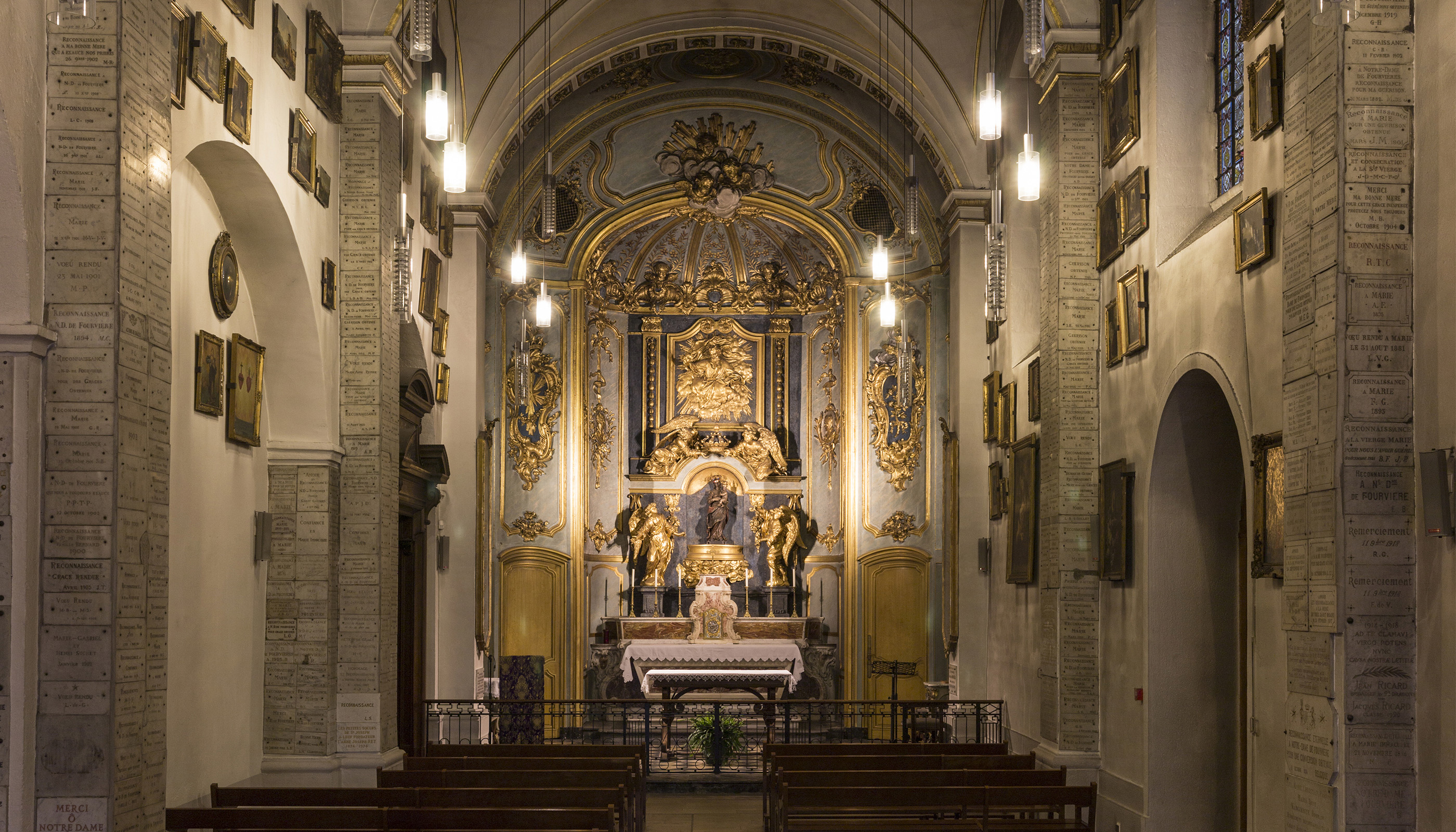 The Chapel of the Virgin was completely restored between 2007 and 2008. Chapel access is through the main entrance allowing light into the nave. The altar and the high altar are attributed to the baroque designer Jean Delamonce.
Weekday Masses are held in the Chapel of the Virgin, as well as rosary, adoration and vespers.
The Major works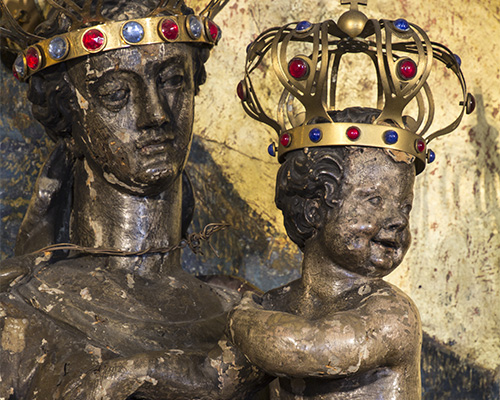 Our Lady of Fourviere
The statue of Our Lady of Fourviere was put up on the main altar in 1751, in order to replace an old one ruined during the wars of religion. His Eminence Ginoulhiac pronounced the vow of the Prussians in front of this statue on the 8th of October 1870, the Vow of the Prussians. On the 8th of September 1900, the statue was crowned at the same time as the one in the basilica.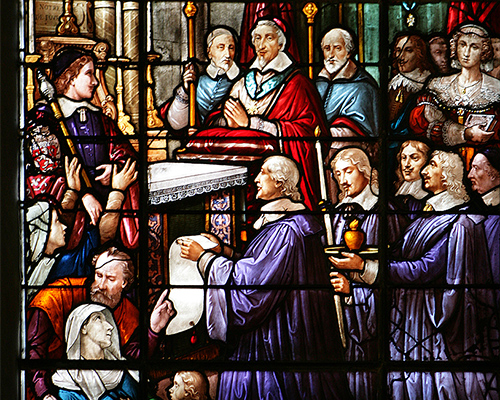 The Aldermen's vow stained-glass window
Dating back to 1882, this stained-glass window was made by Lucien Bégule, a glass painter in Lyon. It shows the Aldermen's vow of 1643.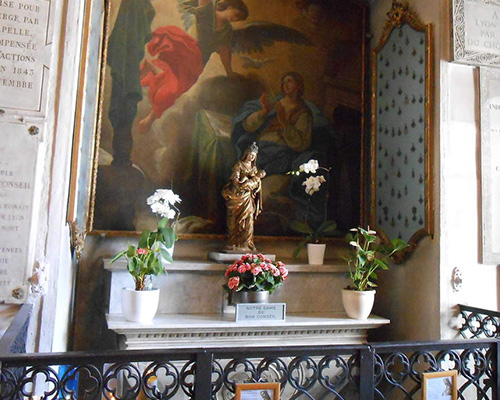 OUR LADY OF GOOD ADVICE
Measuring 27 inch high, the statue of Our Lady of good / fair / advice is placed here as soon as 1750, during the works to enlarge the nave. It is made of gold-coated wood.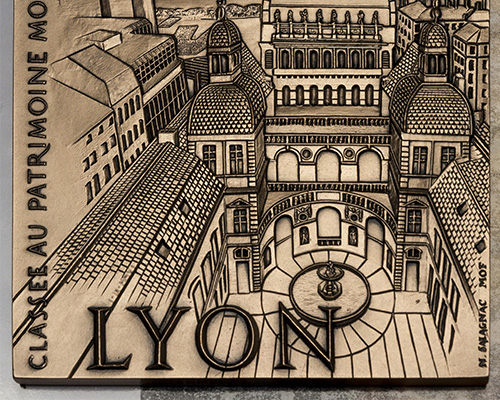 GOLD COIN – MEDALS OF THE CITY OF LYON
Every year, on September 8, the mayor of the city of Lyon and the elected officials come to renew the Wish of the Aldermen and offer Marie a golden coin today the medal of the city. The collection of medals is to be discovered in the Chapel of the Virgin.